Liaison Retreat 2017
The 3rd Annual Liaison Retreat commenced May 18th at Stony Brook Southampton campus. Liaison librarians gathered to examine the ways in which we support our respective departments on campus and explore new techniques to better serve the academic community. Associate Dean for Research and User Engagement, Janet Clarke, began the retreat with opening remarks from Dean Constantinou, and Claudia McGivney followed with a recap of some noteworthy milestones. For instance, in the past year we've impacted approximately 7,897 students across West Campus and the Health Sciences Library through academic and instructional work! And during the upcoming fall semester, the Academic Engagement working group (of which I am a member), will unveil a new system for assessing instruction sessions and measuring our success as educators.
Next, keynote speaker Rebecca K. Miller delivered her address "Experts, Expertise, & Exper-teams: Evolving roles and models for library liaisons." Rebecca is the Head of Library Learning Services at Penn State University Libraries and her talk focused on identifying strategies for approaching liaison work in collaborative and team-based ways as well as reflecting on our roles as 'experts' and what that really means.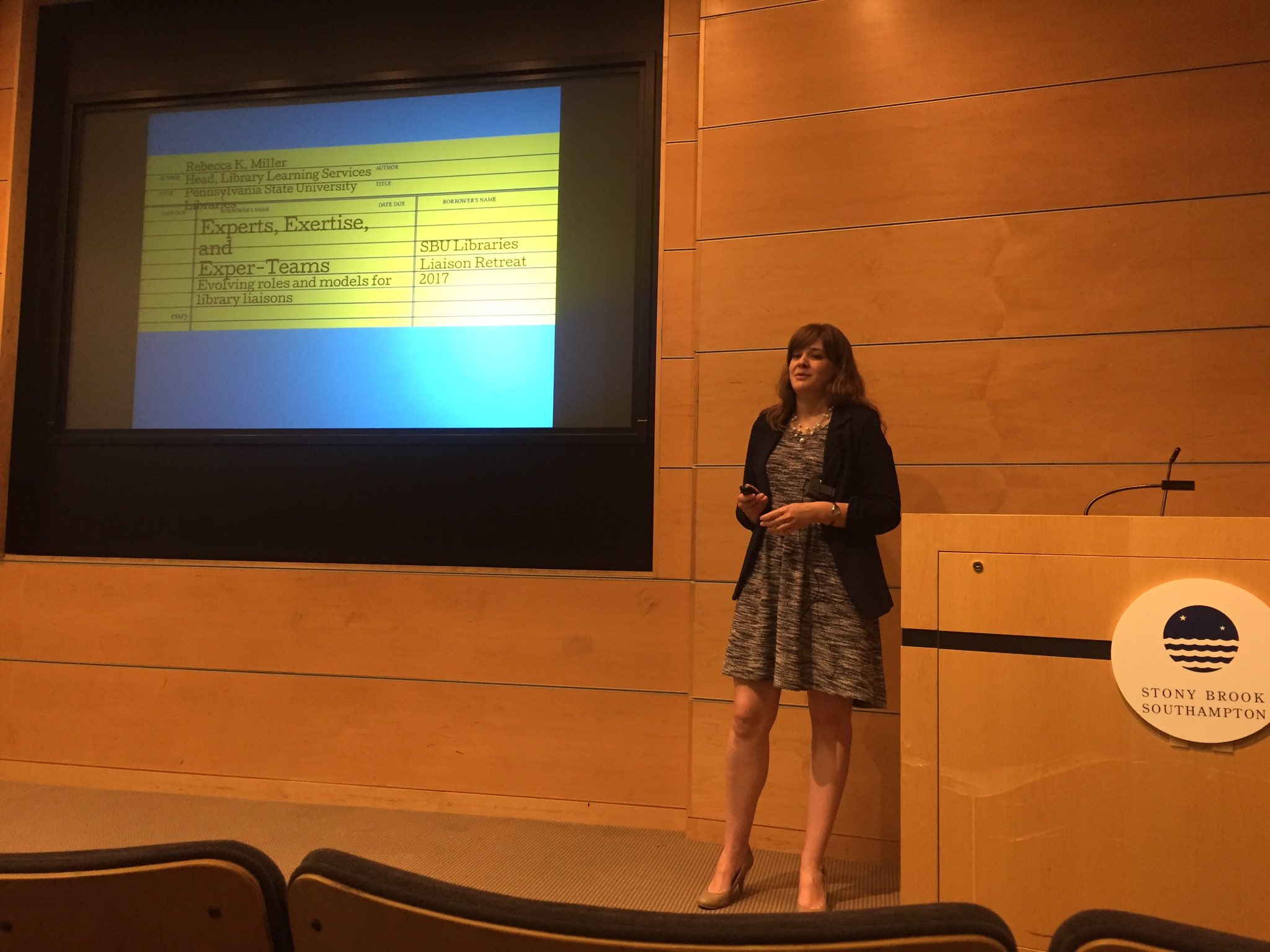 "Experts, Expertise, & Exper-teams: Evolving roles and models for library liaisons"
After a short break, we went out to the foyer for an exercise in team-based learning! TBL (team-based learning) is a collaborative teaching strategy generally taught in three steps: pre-class preparation, in-class readiness testing, and an application exercise.
In preparation for the exercise, we were required to read the article "The Essential Elements of Team-Based Learning" by Larry K. Michaelsen and Michael Sweet ahead of time. We were immediately tested on our ability to follow instructions too, as Rebecca handed out a readiness test as soon as we sat down! After the initial readiness test, we broke into groups of 4 and Rebecca handed each group a scratch card (similar to scratch-off lottery tickets). As a group, we had to determine the correct answers to the readiness test and scratch off the corresponding letter on the scratch card. Though it was relatively low stakes, it was an effective way of encouraging group collaboration. It was also quite gratifying to scratch off a correct answer!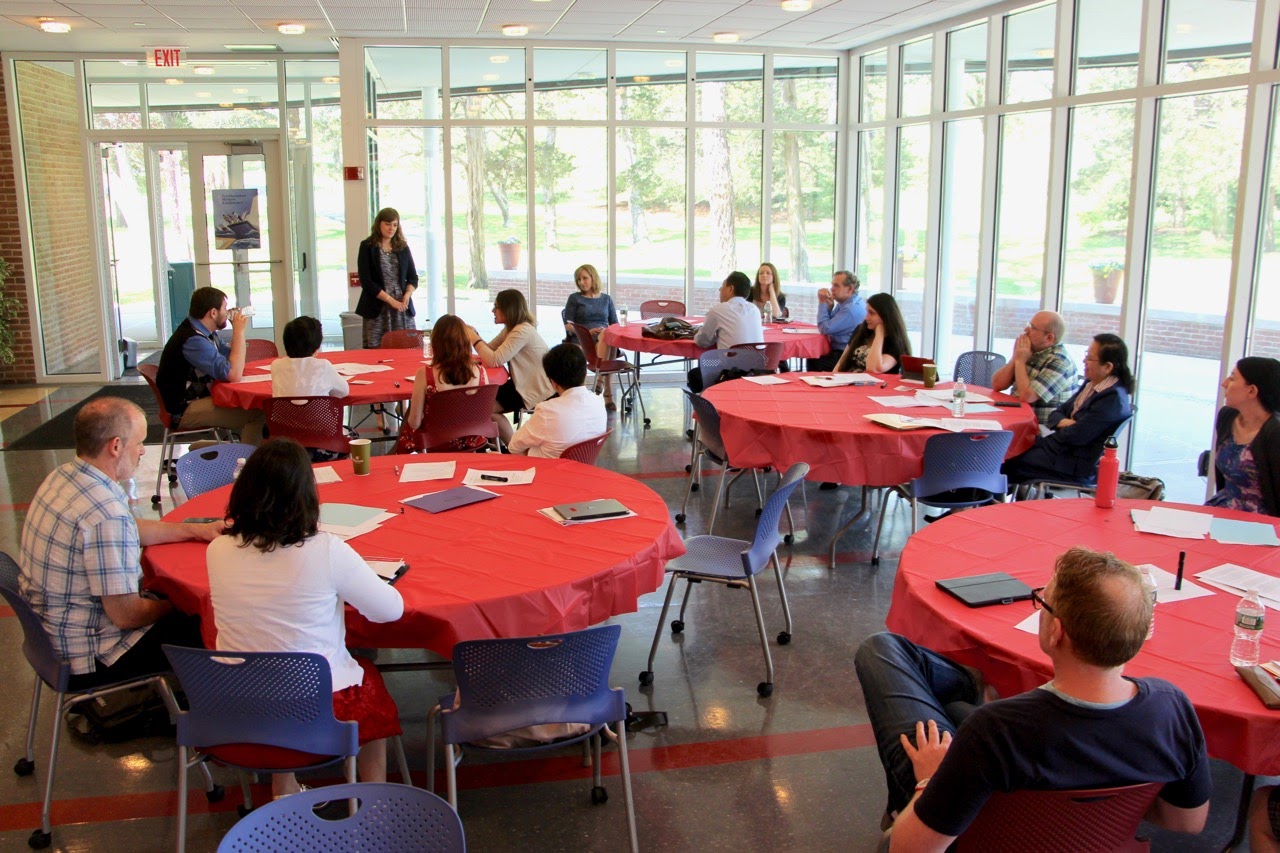 Team Based Learning Workshop
After the TBL workshop, it was time for lunch and a stroll around campus! I made sure to visit the famous 300-year-old windmill that housed Tennessee Williams for a summer back in the 1950s (allegedly crafting many of his famous plays).
During the afternoon, we had group discussion based on our readings about liaison practices and techniques for establishing strong relationships with our departments. Afterward, we had a series of lightning talks, ranging from digital projects to conference experiences! I presented a Spring semester report of our outreach events, available here.
Communications & Outreach: Spring Semester Report
Lightning Talks at the Liaison Retreat
And of course, we concluded the retreat with our annual group photo :)